Bushings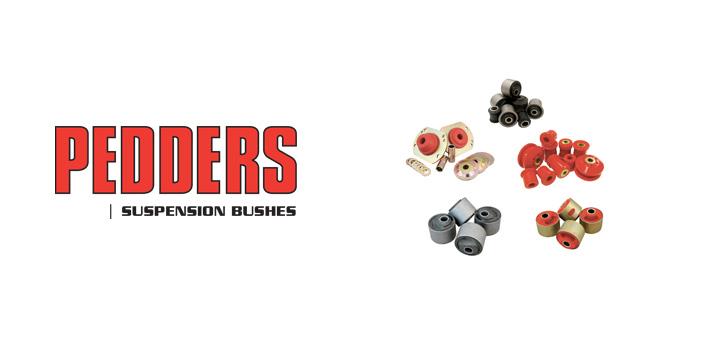 Pedders Suspension has spent many years developing a comprehensive range of bushings for all applications each designed to allow flexibility of movement for the entire suspension while maintaining correct mounting and alignment of individual parts.

Bushings for cars are used to position suspension and steering components such as sway bars, shock absorbers, torsion bars and control arms. In addition to this, some suspension bushings help absorb road shock and enhance comfort while others are designed to reduce noise vibration and harshness.

Worn bushings can cause rapid tire wear, loose or pulling steering, and in some cases affect braking and handling.

Bushings are made from a number of different materials including rubber and polyurethane. By upgrading the original bushings to superior Pedders products which are designed for specific use, a vehicle's general handling and its ability to perform in certain conditions can be dramatically improved.

Quality steering bushings and more for your vehicle
Failing to upgrade suspension bushings can lead to an unpleasant driving experience and mechanical damage to your vehicle, which is why it is essential that you upgrade these components as quickly as possible. Whether you need rubber or polyurethane bushings, Pedders offers state of the art solutions for drivers all over the world.